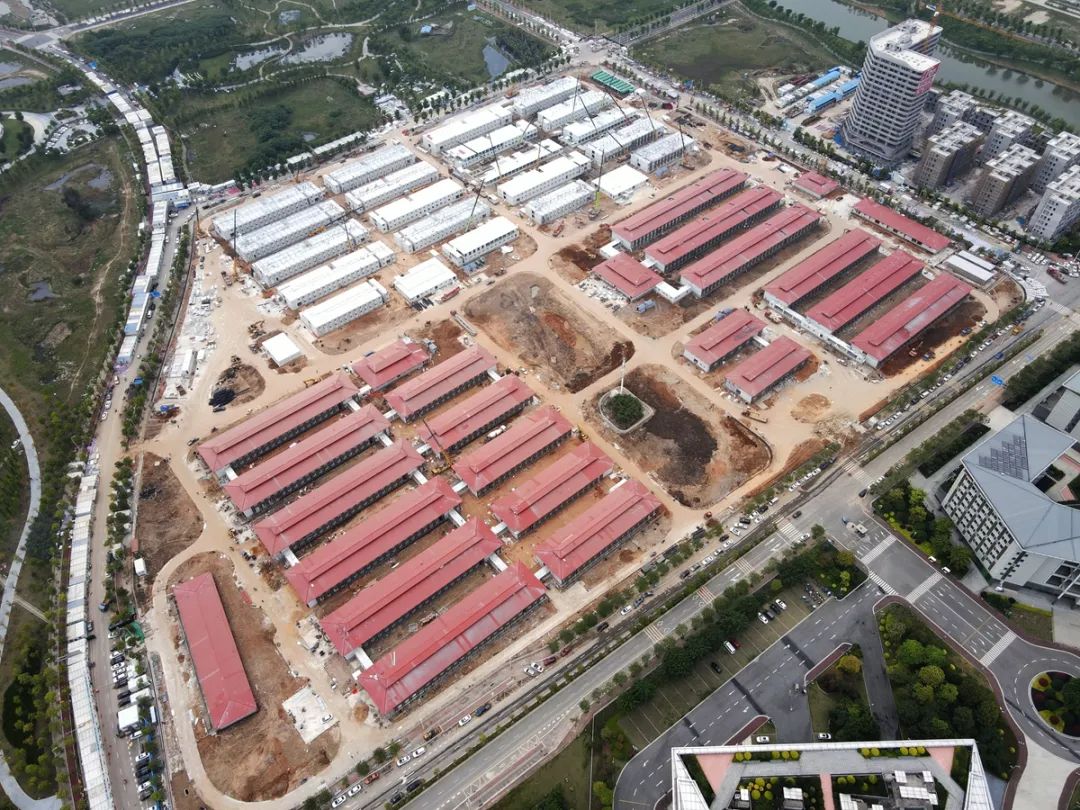 / Photographed on May 7, Mawei Langqi Health Station Project
Recently, Mawei Langqi Health Station Project
new progress
Group 1 and Group 2 of the first phase of the project have been basically completed
The second phase of the project, group three and group four, are basically completed
From the exterior of the building
With the previous emergency construction of white and gray as the main color
Wellness Station makes a big difference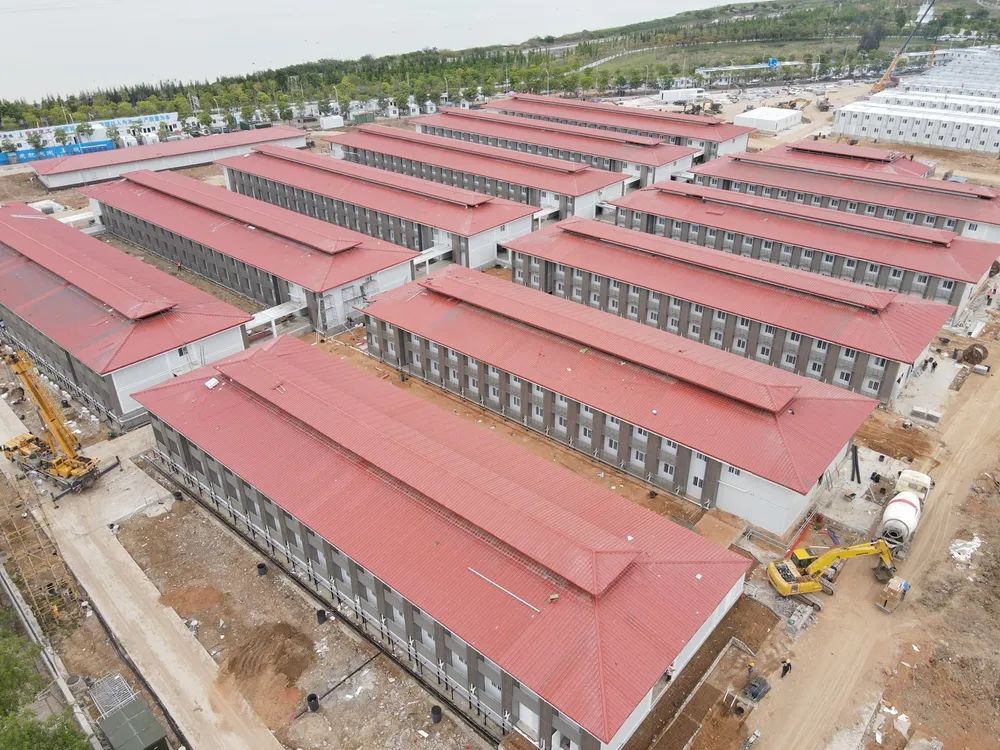 Photographed by Mawei Langqi Health Station on May 7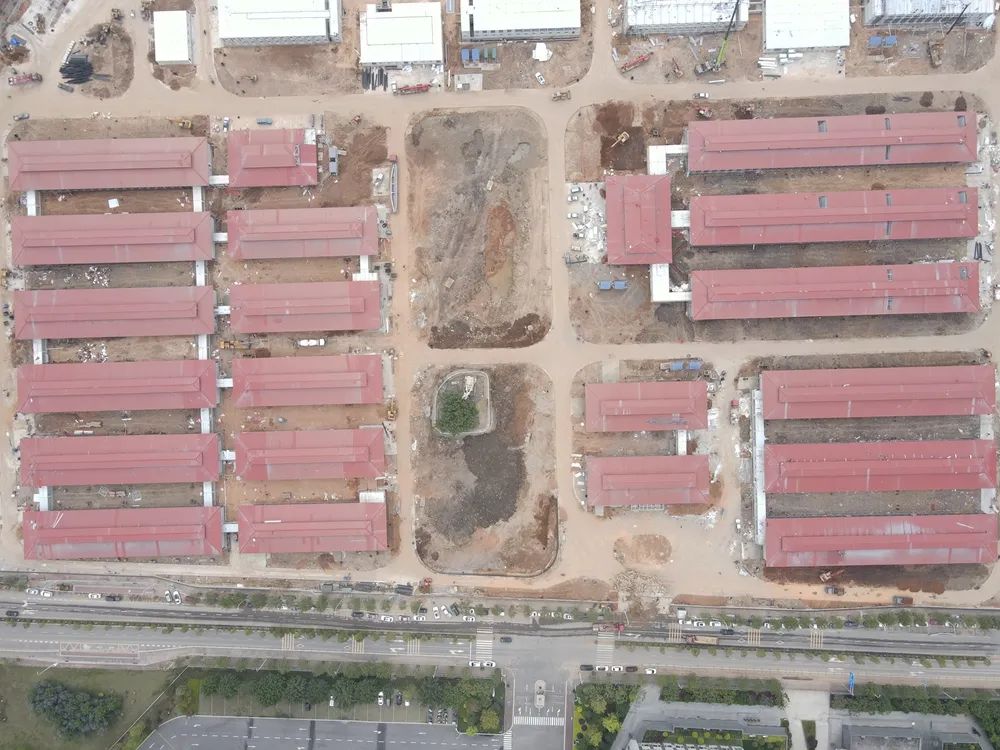 Overview of group 1 and group 2 taken on May 7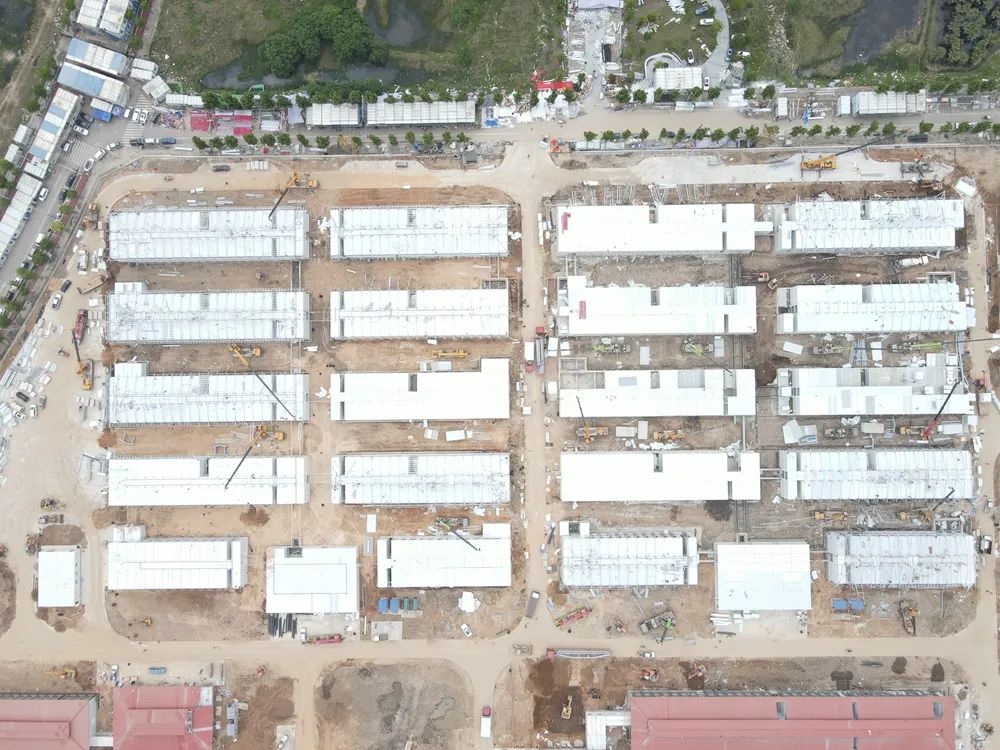 Overview of group three and group four taken on May 7
In addition to using the same basic packing boxes as the traditional square cabins and isolation wards in the past, the Mawei Langqi Health Station project also innovatively uses a four-sided sloping roof steel structure skeleton and red resin tiles on the roof of the station. Hole aluminum plate, and the golden TKK plate is laid on the lower part as a protective fence. The appearance is simple and stylish, and the colors are warm and bright, giving people a sense of sight of the resort.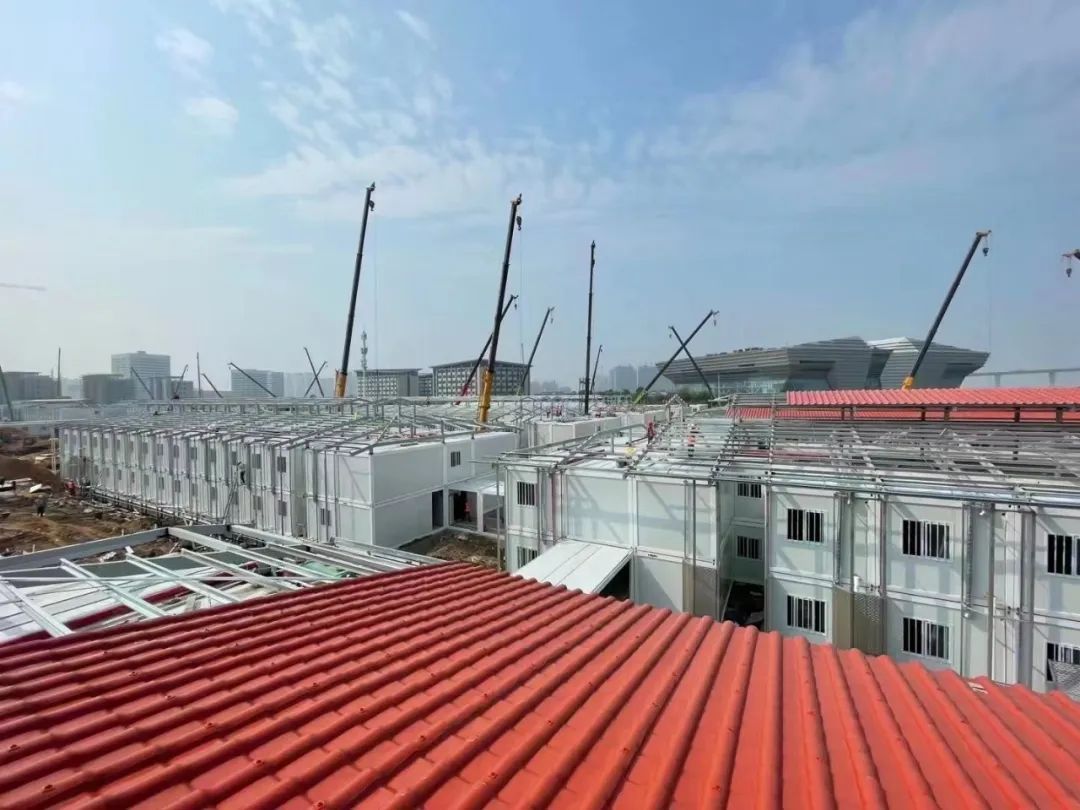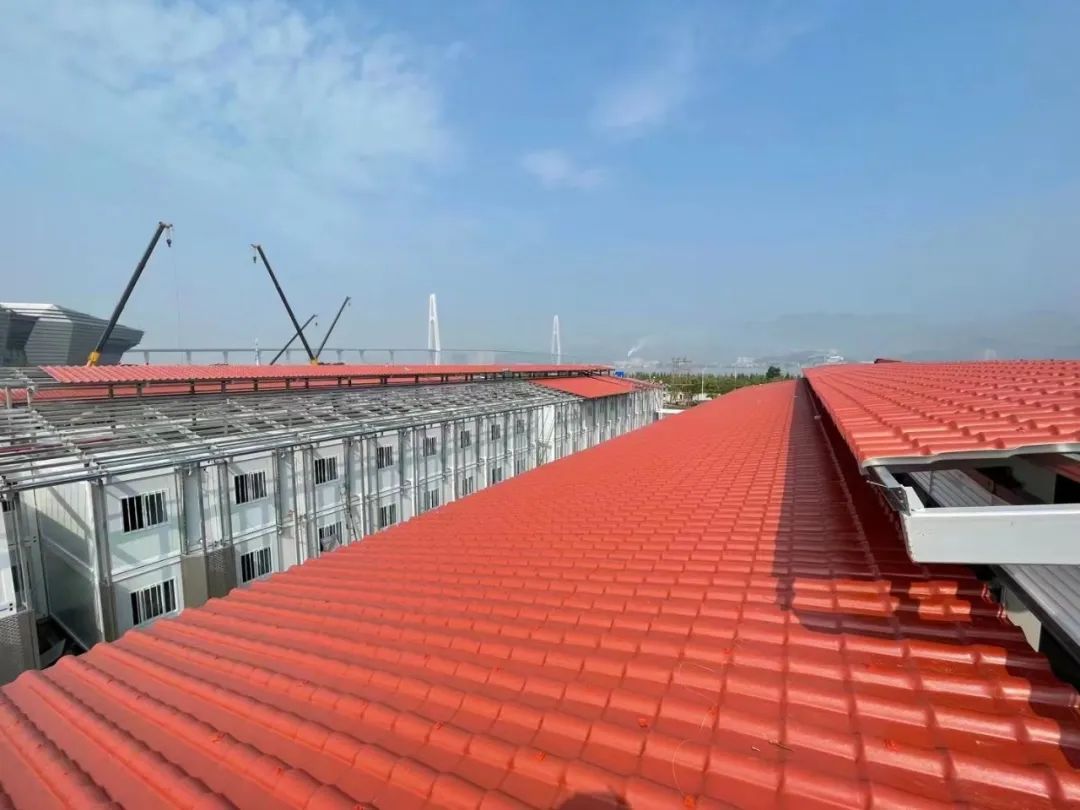 Resin tile and steel structure roof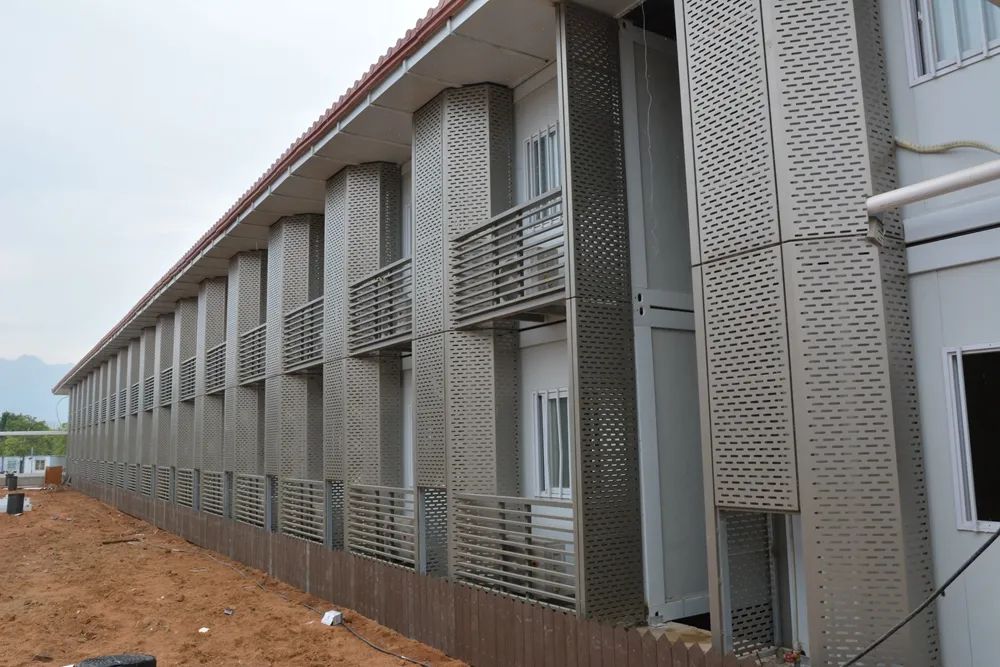 The façade is made of punched aluminum plate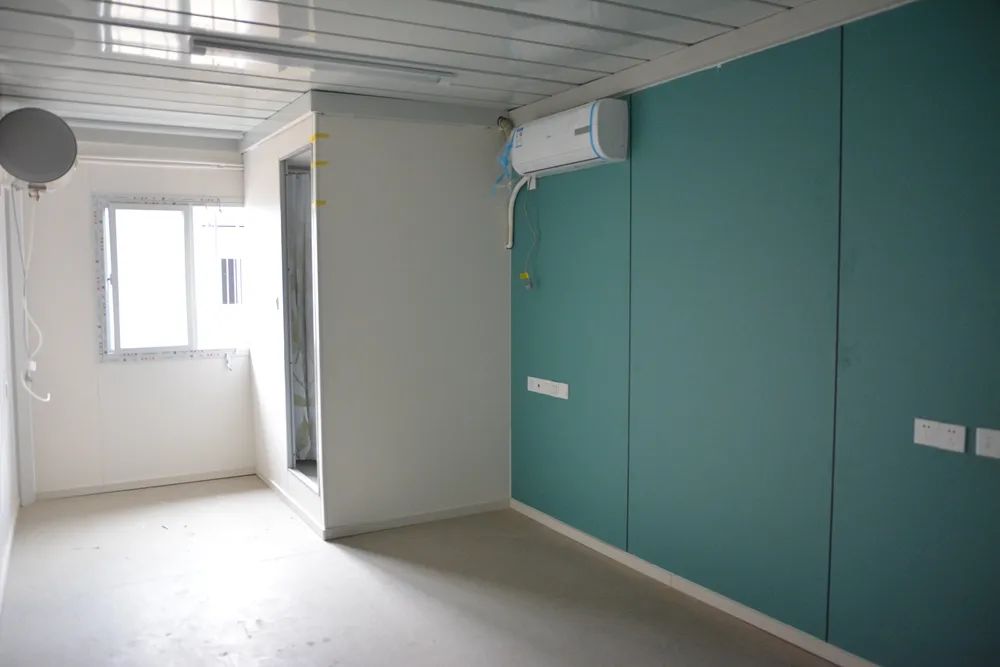 The interior of the box room adopts Jinqiang ETT clean board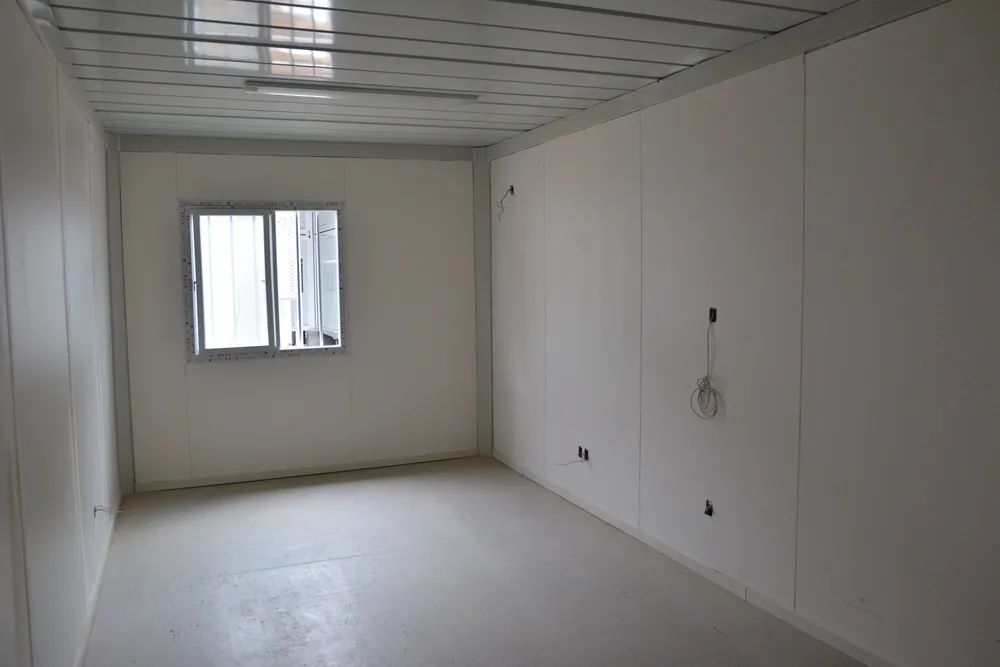 The Mawei Health Station project has a large scale, tight schedule and heavy tasks. Whether it is from the allocation of internal resources or the cooperation of external manufacturers, the scheduling of construction personnel, the coordination of different processes... It is a huge challenge and test for all the construction personnel of Jinqiang. Since the beginning of the project, we have used the strength of the group to overcome difficulties. Facing various problems in the project construction, we have held special meetings, coordinated with various parties, kept an eye on the progress, and made every effort to promote the project construction.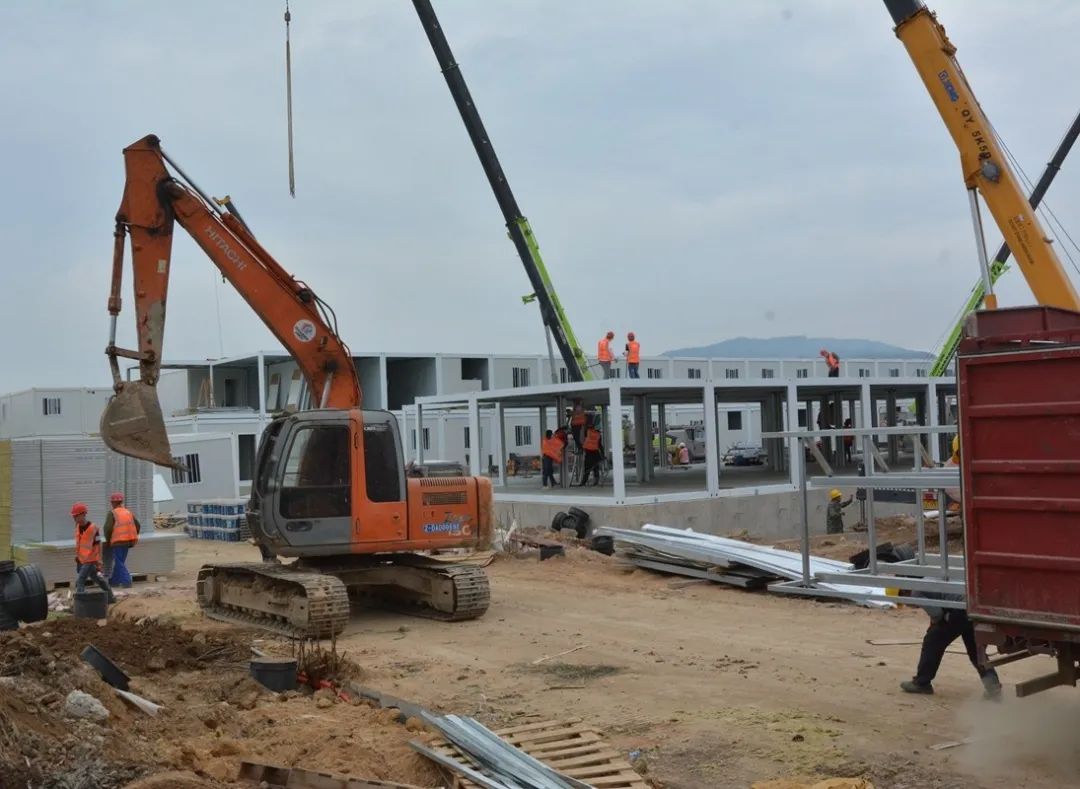 <Swipe left or right to see more>
make persistent efforts,
Grit your teeth!
Currently, the project is under construction
has entered the final sprint period,
It is believed that the project will eventually be completed within the
With joint efforts, it is successfully completed!
Make due contributions to Fuzhou epidemic prevention and control!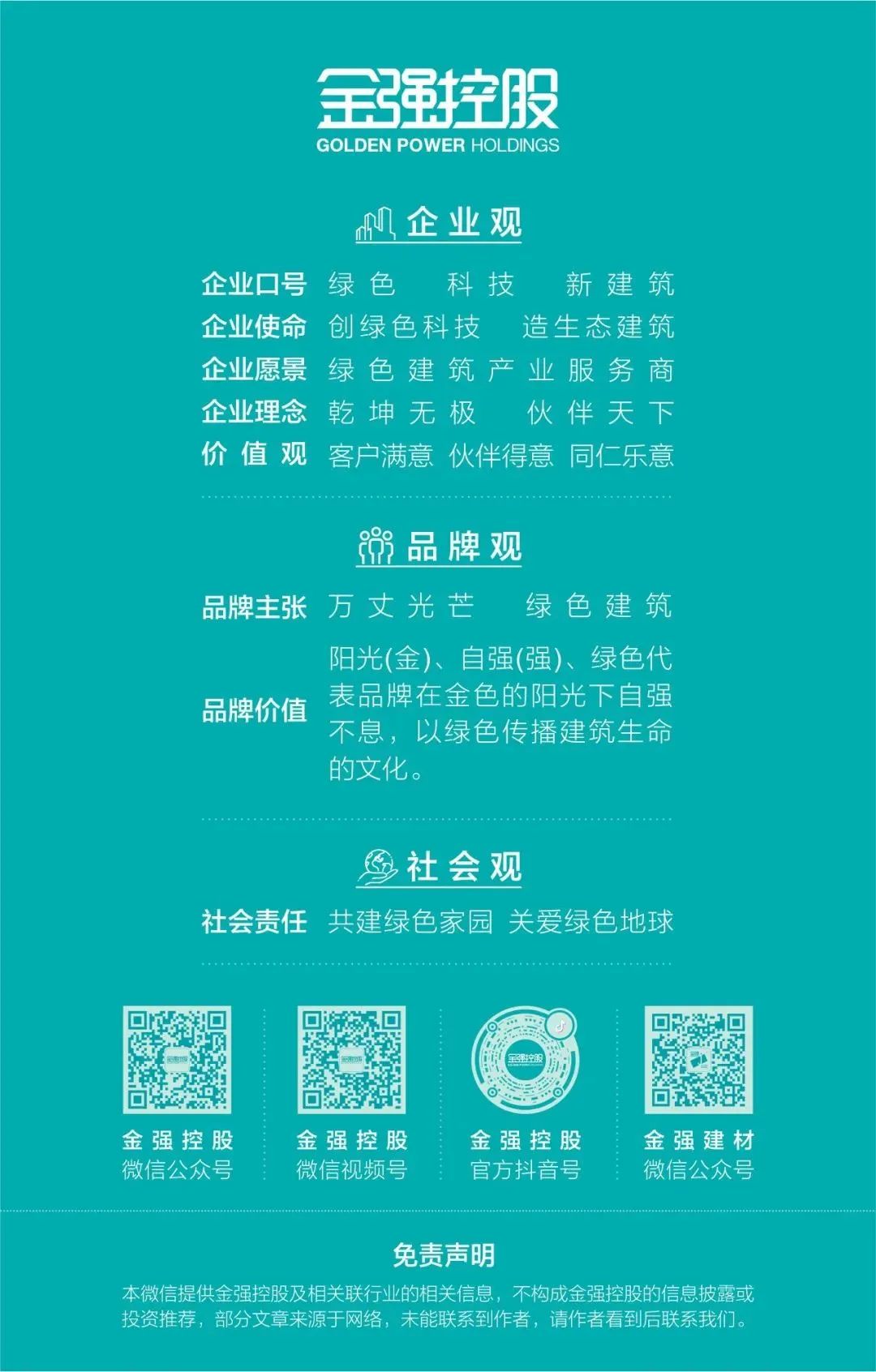 ---
Post time: May-25-2022