On the morning of April 26, the first generation of convenient nucleic acid sampling house jointly developed by Jinqiang (Fujian) Building Materials Technology Co., Ltd. of Jinqiang holding group and Fuzhou Architectural Design Institute Co., Ltd. affiliated to Fuzhou urban investment group was officially unveiled and put into use in Wuyi Square . On the morning of April 27, the convenience nucleic acid sampling booth of the same batch of products was put into use in the university business center of Gulou District.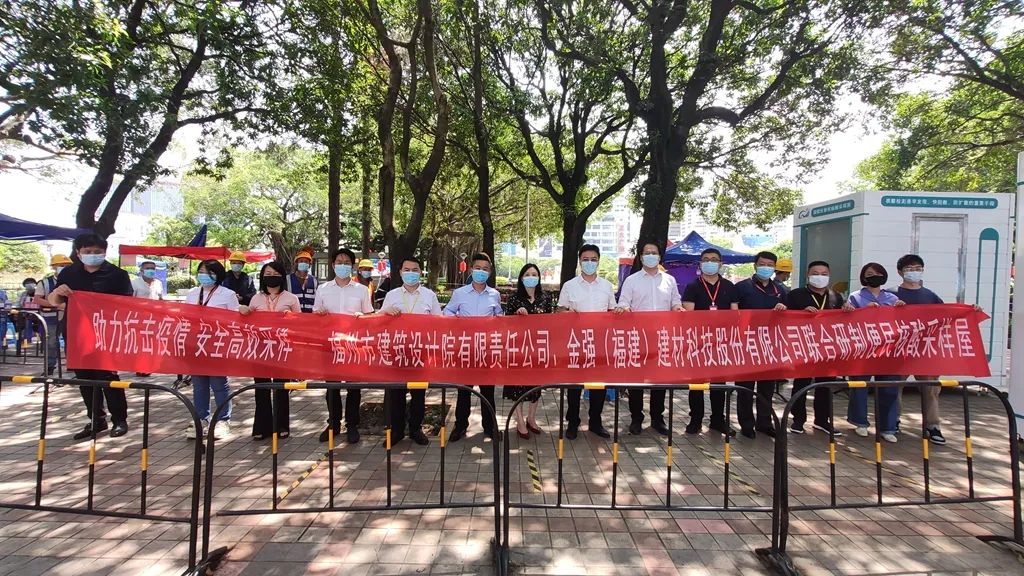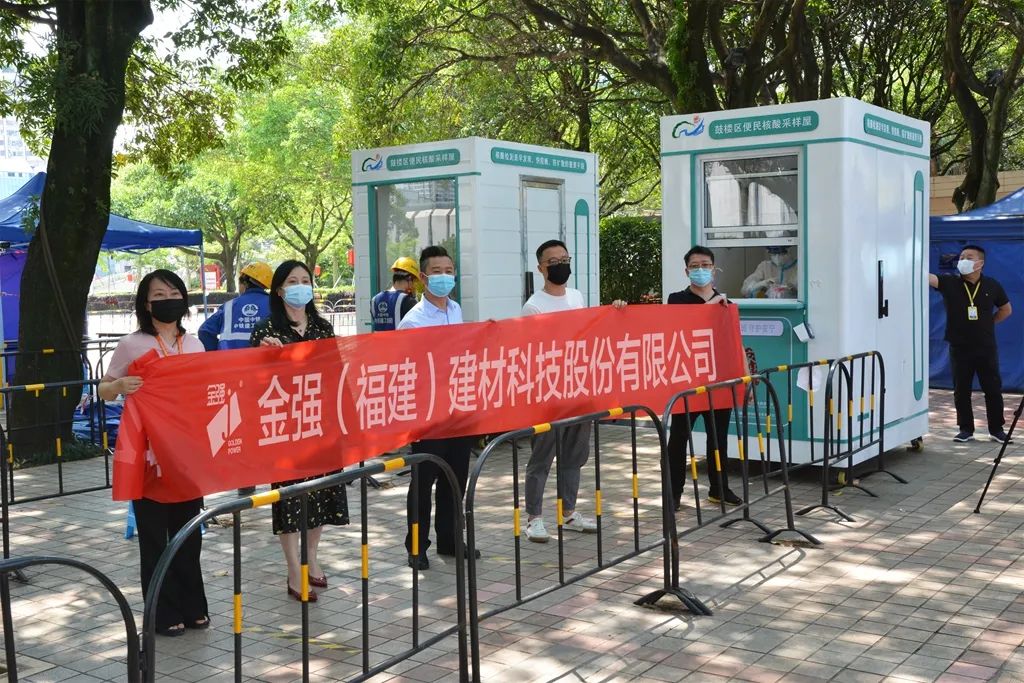 ▲ the sampling house is manufactured by Jinqiang building materials and donated free of charge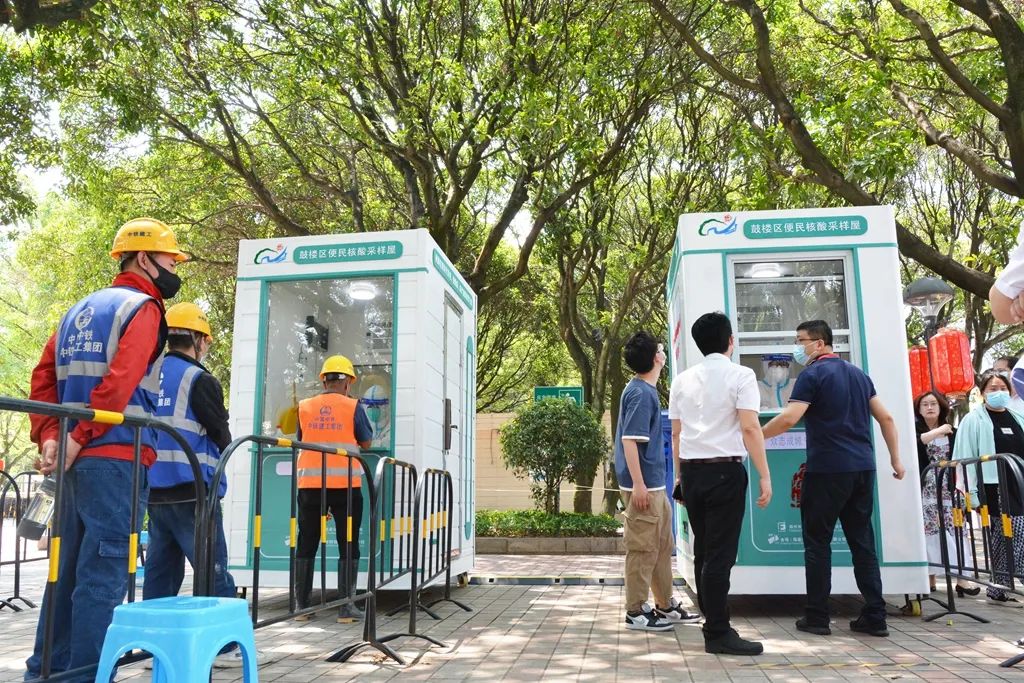 ▲ convenient nucleic acid sampling house put into use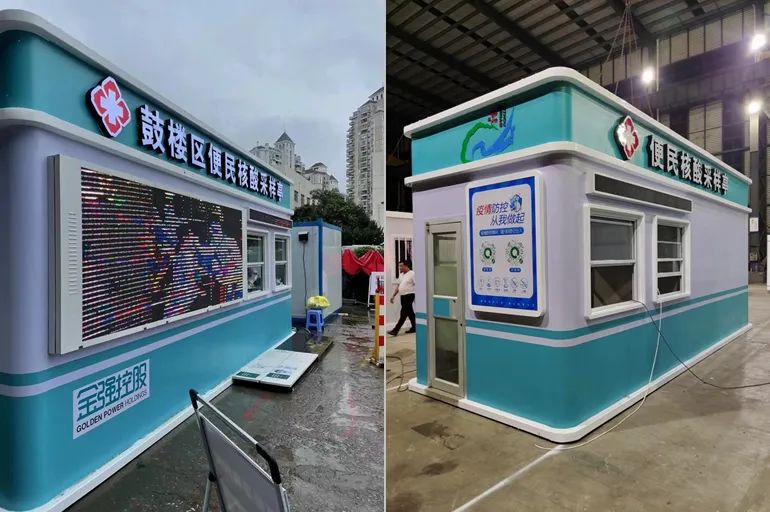 ▲ convenient nucleic acid sampling booth
Small floor area
It can be easily moved and combined freely
Jinqiang medical grade antibacterial clean board is adopted
Equipped with multi-functional air conditioning and positive pressure air supply system
Ultraviolet disinfection system
Exclusive environmental monitoring
Master indoor temperature and humidity, PM value, voic and carbon monoxide
Intelligent public address, voice broadcast, call number and other functions
Next stage
Second generation upgraded convenient nucleic acid sampling house and sampling kiosk
Integration of nucleic acid sampling with code scanning registration
Visual cockpit, nucleic acid cabin fatigue monitoring and other functions
Ensure the safe and efficient progress of epidemic prevention to the greatest extent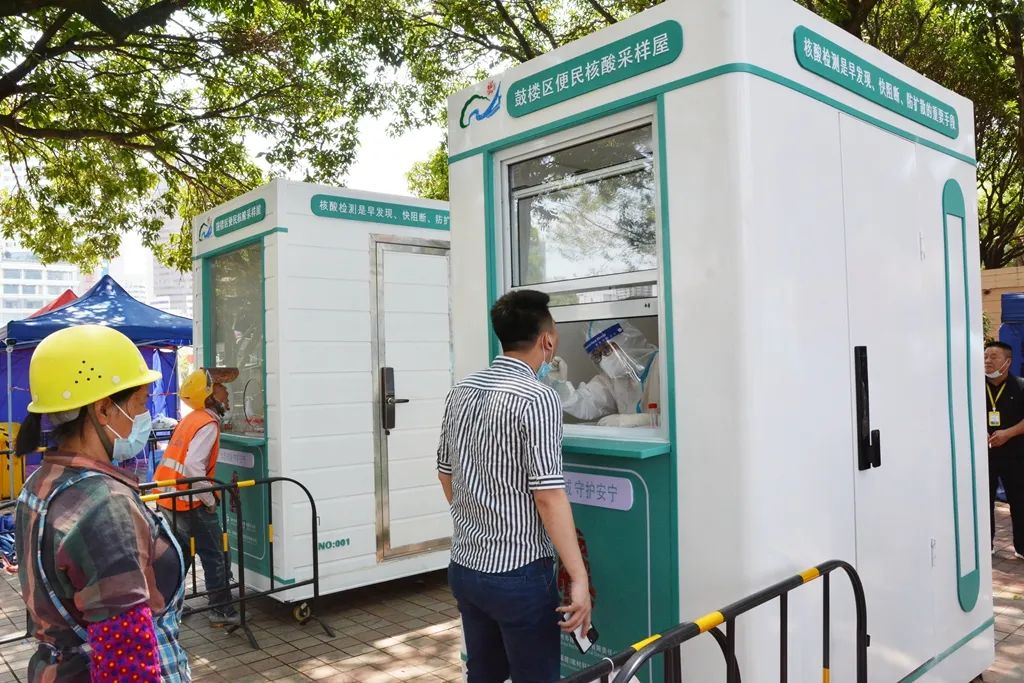 "Convenient nucleic acid sampling House series products adopt modular design and intelligent construction. It takes only half a day from receiving the demand notice to the completion of installation and commissioning." Li Zhonghe, general manager of Jinqiang building materials on site, expressed the hope that convenient nucleic acid sampling houses and sampling kiosks can benefit more areas of our city, liberate the medical staff of nucleic acid sampling from the torture of high temperature and heat, and provide them with a more comfortable and safe working environment. Let the people rest assured to do it and rest assured! Enhance people's sense of experience, help social basic epidemic prevention, and create Fuzhou epidemic prevention business card.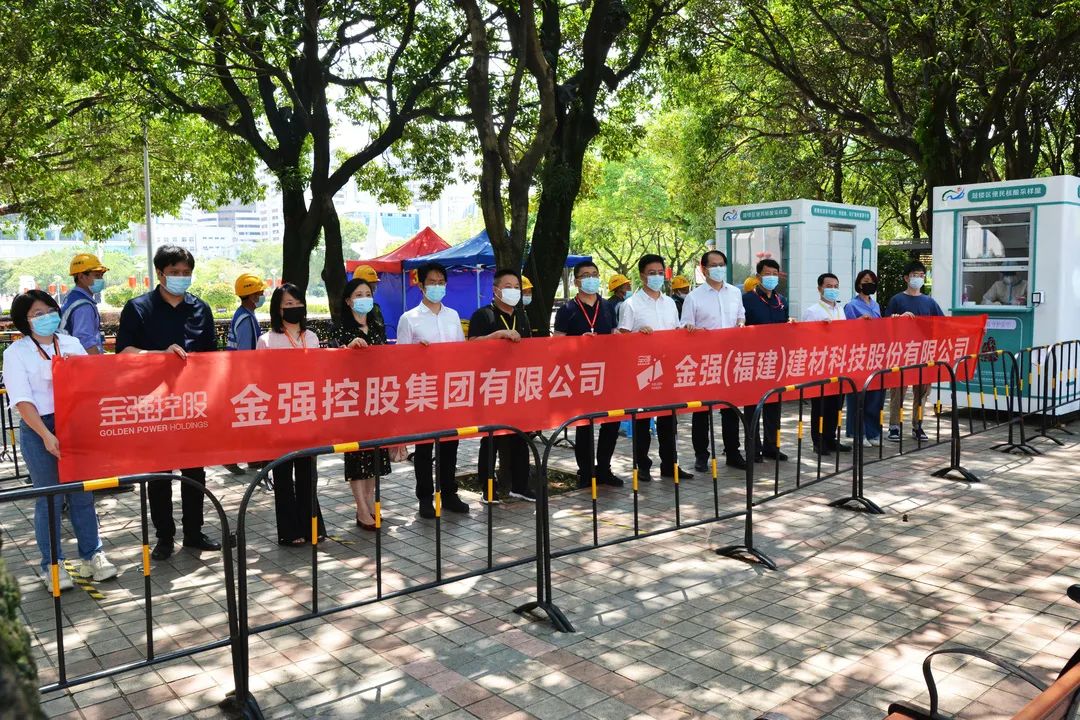 As a green building industry service provider, Jinqiang holding group has recently participated in the construction projects of Fuqing hospital's newly infected area, Yongtai County's temporary isolation point for epidemic prevention and control, Nan'an health post station and Langqi health post station in epidemic prevention and control. It has actively responded to the call of the government, dared to shoulder social responsibilities, and contributed to epidemic prevention and control through modular building products and intelligent construction technology. This time, it has once again given full play to its professional and technical advantages, Produce convenient nucleic acid sampling houses and kiosks to help win the general war of epidemic prevention and control and economic and social attack with strength and responsibility.
---
Post time: Apr-28-2022