On the afternoon of the 24th, General Secretary Xi Jinping, who was investigating and investigating in Fuzhou City, Fujian Province, successively came to Suburbs Fudao, Sanfang Qixiang Historical and Cultural District, Fujian Fuguang Co., Ltd. to learn about urban planning and construction, historical and cultural block protection, and enterprise innovation and development. Wait for the situation.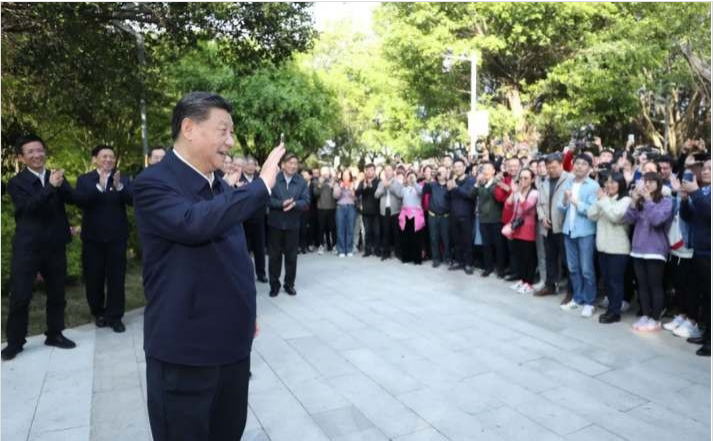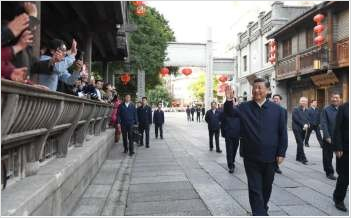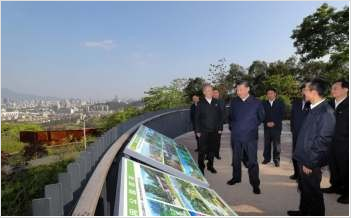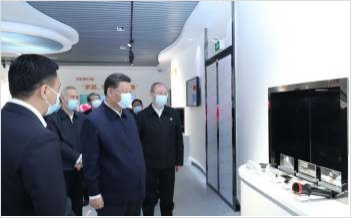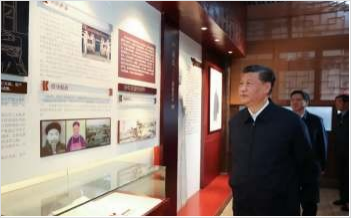 On this trip, the General Secretary came to Fuzhou to inspect the Fuzhou Country Park and the airport expressway that we passed through. We have Jin Qiang on the whole line.
"In recent years, under the guidance of Xi Jinping's thoughts on ecological civilization, Fuzhou, while preserving the framework of landscapes, has aimed to build a'park city' and create a good green atmosphere throughout the city." The construction of the Dafu Mountain Trail in Fushan Country Park, It is the embodiment of conforming to the urban landscape and striving to build a green and livable environment. During the "14th Five-Year Plan" period, Fuzhou City will also implement the requirements of General Secretary Xi Jinping "I hope to continue to build this coastal city and landscape city into a better place and benefit the people" and regard the construction of a new city as an important starting point for urban development. , Continue to promote the expansion of urban space, continue to carry forward the characteristics of Shanshui City, do a good job in the major issues of human settlements and urban space, and create a high-quality life for citizens.
The quality improvement project of the Fuzhou Airport Expressway tunnel is based on the Fuzhou regional characteristic elements with the "Mindu Culture" as the main feature, and integrates this theme into the landscape design. Fuzhou Airport Expressway, as the "welcome window" of the provincial capital city, strengthens cultural self-confidence, and uses culture to shape travel and to promote culture. It is precisely to keep in mind the general secretary's request to "preserve the history and context of the city." Deeply dig into the profound historical background and human resources of the Mindu culture, strive to promote the international brand of the Mindu culture, and protect the "root" and "soul" of the Mindu culture.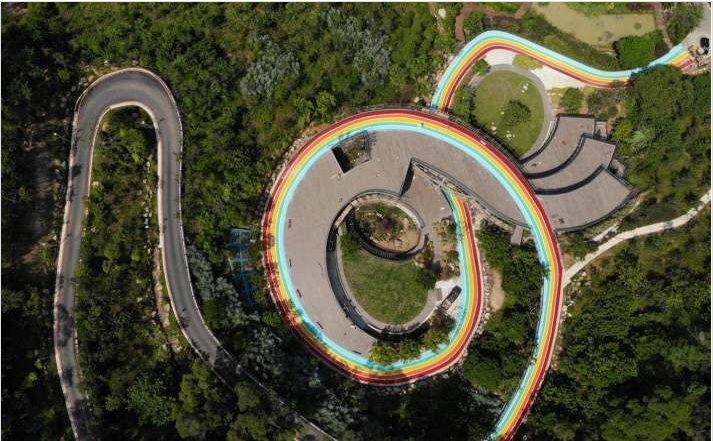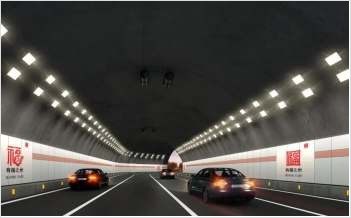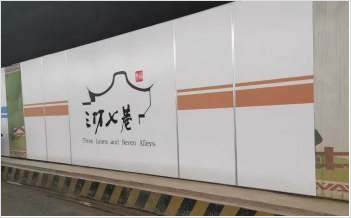 For a long time, Jinqiang adheres to the concept of green development, independently researches and develops green new panel systems, prefabricated building systems, etc., with its own professional advantages, contributes to the development of Fuzhou's urban construction and urban landscape. This time, at the moment of showing the people of Fuzhou and Damei Rongcheng to the people of the whole country, we are also very proud to see us in it! In the future, Jinqiang will continue to innovate and strive to meet greater missions and challenges with a struggling posture, and contribute to the high-quality development of urban construction.
---
Post time: Sep-30-2021